1
How to use our extension
Tab Reload
Welcome to Tab Reload
---
Thank you for installing and using our extension
---
Features:
Install and open.
After installing the extension. You click on the icon and can reload your tab automatically.
Tutorial:
Install the Extension
After installing the extension, click on the icon on the toolbar.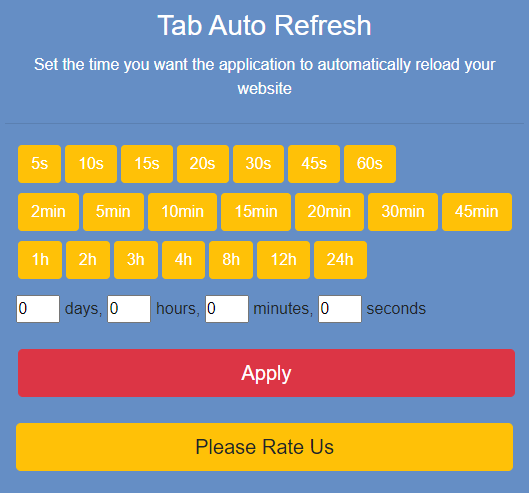 ---
The easiest way to automatically reload and refresh webpages at custom intervals with just one click. You can set a custom time period for each tab, enter the time manually at your disposal. Tab reloading can be disabled or enabled via the toolbar control panel.